Chlorobionta: Land Plants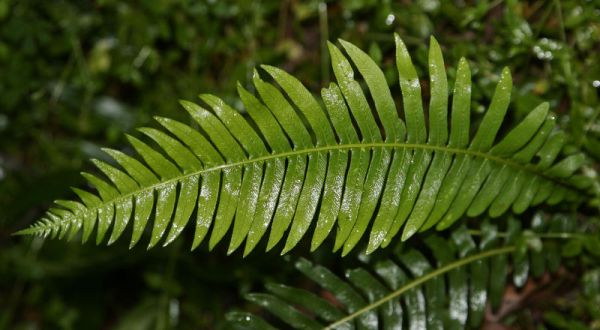 Fern, Blechnum nudum from Nunniong, Australia (Tracheophyta, Euphyllophytina,Moniliformopses, Pteridophyta, Polypodiopsida, Hymenophyllidae, Aspidiales, Blechnaceae).( Wikipedia)
A. Glossary of terms and abbreviations.
A B C D E F G H I J K L M N O P Q R S T U V W X Y Z
B. Taxon Index: alphabetical list of taxa.
A B C D E F G H I J K L M N O P Q R S T U V W X Y Z
C. References: literature citations by author.
A B C D E F G H I J K L M N O P Q R S T U V W X Y Z
---
Aristotle divided all living things between plants, which generally do not move, and animals, which do. In Linnaeus' system, these became the Kingdoms Vegetabilia (later Plantae) and Animalia. Since then, it has become clear that the Plantae as originally defined included several unrelated groups, and the fungi and several groups of algae were removed to new kingdoms. However, these are still often considered plants in many contexts. Indeed, any attempt to match "plant" with a single taxon is doomed to fail, because plant is a vaguely defined concept unrelated to the presumed phylogenetic concepts on which modern taxonomy is based. At the very least, there are three distinct monophyletic definitions - the descendants of the primary endosymbiosis homologous with land plants, the green photosynthetic clade (also called Chlorobionta), or the land plants only (also called Embryophyta). (modified from Wikipedia)
---
images not loading? | error messages? | broken links? | suggestions? | criticism?