Graphic: selected ammonites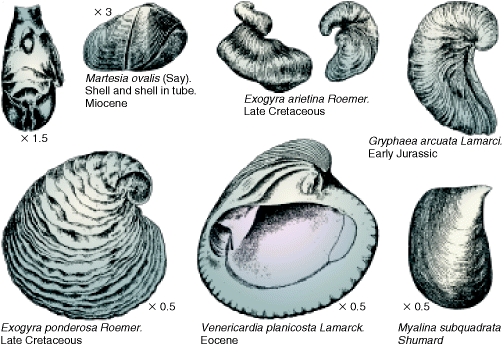 A variety of bivalve fossils
After C. L. Fenton and M. A. Fenton, The Fossil Book, Doubleday, 1958., (original url)

Nummulitid foraminiferans from the Eocene near Al Ain, United Arab Emirates. Microspheric and megalospheric specimens shown. Scale in mm.
Dinosaur footprints, preserved at Dinosaur Ridge, Morrison Formation (late Jurassic), Colorado
Signor-Lipps effect

Stromatolites, Zebra River Canyon, Namibia - Proterozoic age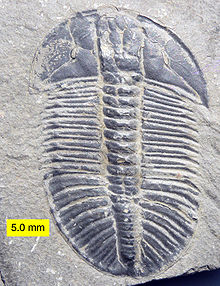 Olenoides serratus from the Mt. Stephen Trilobite Beds (Middle Cambrian) near Field, British Columbia, Canada.